Think of it as "bee caring". There are many ways to be involved with bees and beekeeping. When you nurture native pollinators, grow bee-friendly gardens, help to end pesticide use, create positive bee ordinances or support a healthy ecosystem, you are a beekeeper.
Bee Education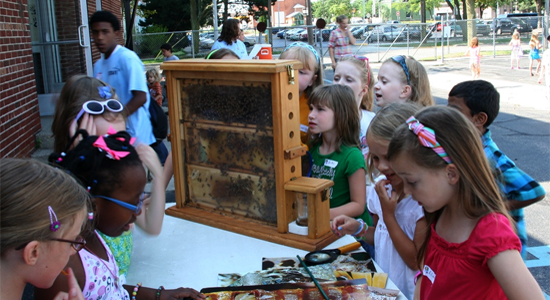 We offer beekeeping classes, mentorship and workshops in and around Detroit. We present at clubs and conferences across the continent. We will help you organize sessions about bees, honey and beekeeping at your home or workplace. Contact us for more info.

Beehive in Your Yard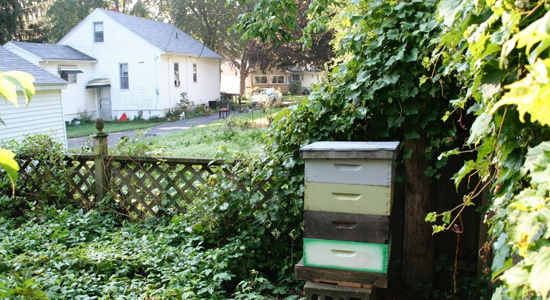 Would you like a beehive in your backyard or garden, but do not want to personally manage it?  Let us care for your hive and provide you with a taste of honey from your own neighborhood. Contact us for more info.

Local Beekeeper Organizations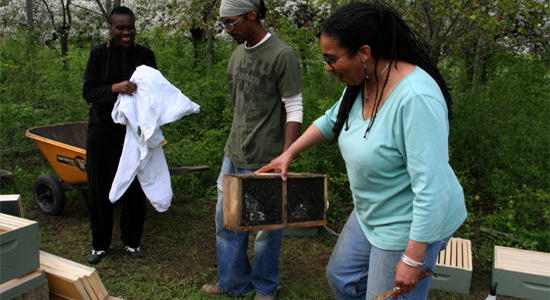 Green Toe Gardens belongs to the Southeastern Michigan Beekeepers Association and the Michigan Beekeepers Association. We encourage you to join your local bee club to meet experienced beekeepers, take a class or attend a meeting.
Bee clubs are sources of local information and a way to join with others to make a difference.
Contact Us

Abejas / Abeilles / Nahl al-'Assal / Dabashih/ Aamo
How do you say 'bees' in your language?
Contact Us