Thinking of Hosting a Beehive?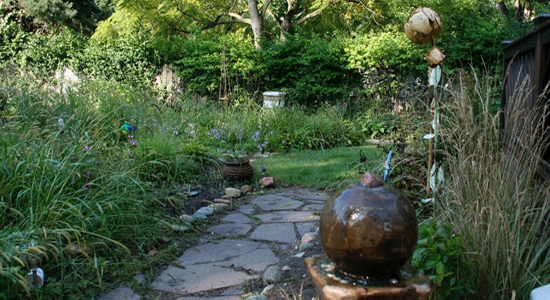 Have you ever thought about pollinating your community by having your own honeybee hive?
We offer three options. Choose what works best for you.
You Are the Beekeeper: Option One
If you've been dreaming of having your own beehive, we'll help you set up.
You buy the hives. Two-three hives per location recommended.
Cost: one hive with bees and protective gear/equipment: $500
Each additional hive with bees: $400
Learn how to care for the bees in our three-season bee classes: $200 per student.
We offer student discounts for multiple family members and children.
If you need specialized help from experienced beekeepers at your hive we can provide it: $100 per visit
Looking forward to savouring honey from your backyard hive? You will hopefully be able to harvest in year two. We recommend leaving all the honey in the hive for the bees' first winter.
And sad to mention… there is a 50% chance that your bees will not survive the Michigan winter. If you have to buy bees again in spring, it is $150 for each hive.
We are the Beekeepers: Options Two & Three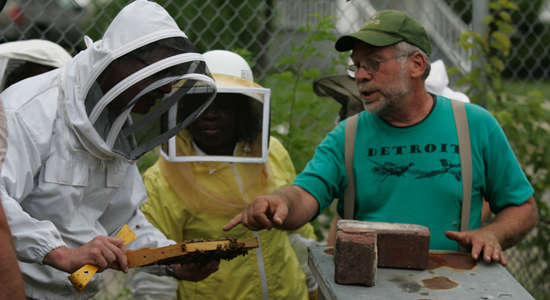 If you would like to watch the bees, but don't want to work with them.
Option Two: We take care of your beehives
You buy the bees and hives and we maintain them for you. We take care of the bees at your location or in our teaching apiary. The bees need all their honey for the first winter. Usually the bees produce enough honey in year two that we can harvest and bottle it for you. (Glass bottles supplied at cost). For maintaining your hive, we charge $800 annually for families and $1000 for institutions. For each additional hive, we charge $400.
Option Three: You host our beehives
We buy the bees and hives and care for them at your location. Each year we give you two quart bottles of honey. We charge a flat fee of $1500 annually.
Rates for our services are based on those charged by the University of Minnesota Bee Squad.
Additional Opportunities for Institutions
Talk with us about exchanges and barters. Loan us your library for our bee classes. Partner with us on a non-profit grant. Sponsor scholarships for young beekeepers-in-training. Bring us to give presentations and workshops for your organizational members and the general public. Honey tastings, anyone?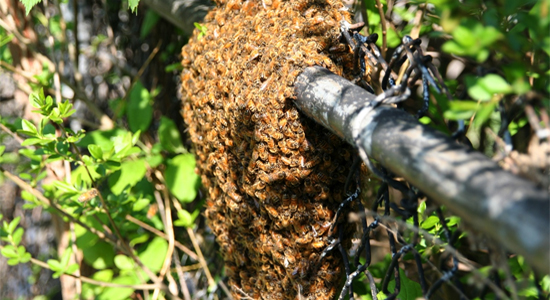 If you spot a honeybee swarm outside from spring-fall, contact us and we will safely migrate your bees to a loving home. We do not do "cut outs"– removing bees from inside house walls. That is, unless you don't mind us sawing through your wall to remove the bees. Having honey bees living in your house is a sign of good luck, so if no one is allergic to bee stings, it's better to leave them there. Note, we do not have expertise removing wasps or other insects.